Summary
We delivered a strategically important web platform to help Dacia UK customers browse and reserve stock during the COVID-19 lockdown – ensuring continuity of business for Dacia retailers while their showrooms were closed. 
Brief
When COVID-19 enforced lockdown, Dacia UK had to look at additional ways of engaging with customers who couldn't visit car dealerships. They had thousands of vehicles at import centres and dealerships, so needed a way for customers to quickly browse and reserve this stock.  
Dacia needed a reliable digital platform for creating these sales leads so that when lockdown was eased the dealers had a large backlog of potential orders to follow up on.
Our Process
Time was a key consideration for this project. We needed to launch the platform quickly for the client to meet the challenges of the pandemic. Using an agile development methodology, we were able to iterate swiftly and continue delivering small optimisations after go-live. By working in this way, we ensured that Dacia were one of the first brands to market with this kind of offering.  
The Build
We collaborated closely with the client during the ideation process and put together a series of wireframe mock-ups according to their requirements. Next, we designed an intuitive user interface based on Dacia brand guidelines. With the platform build, we used Umbraco CMS to introduce powerful new functionality that integrated seamlessly with Dacia's existing dealer locator and lead management and CRM systems.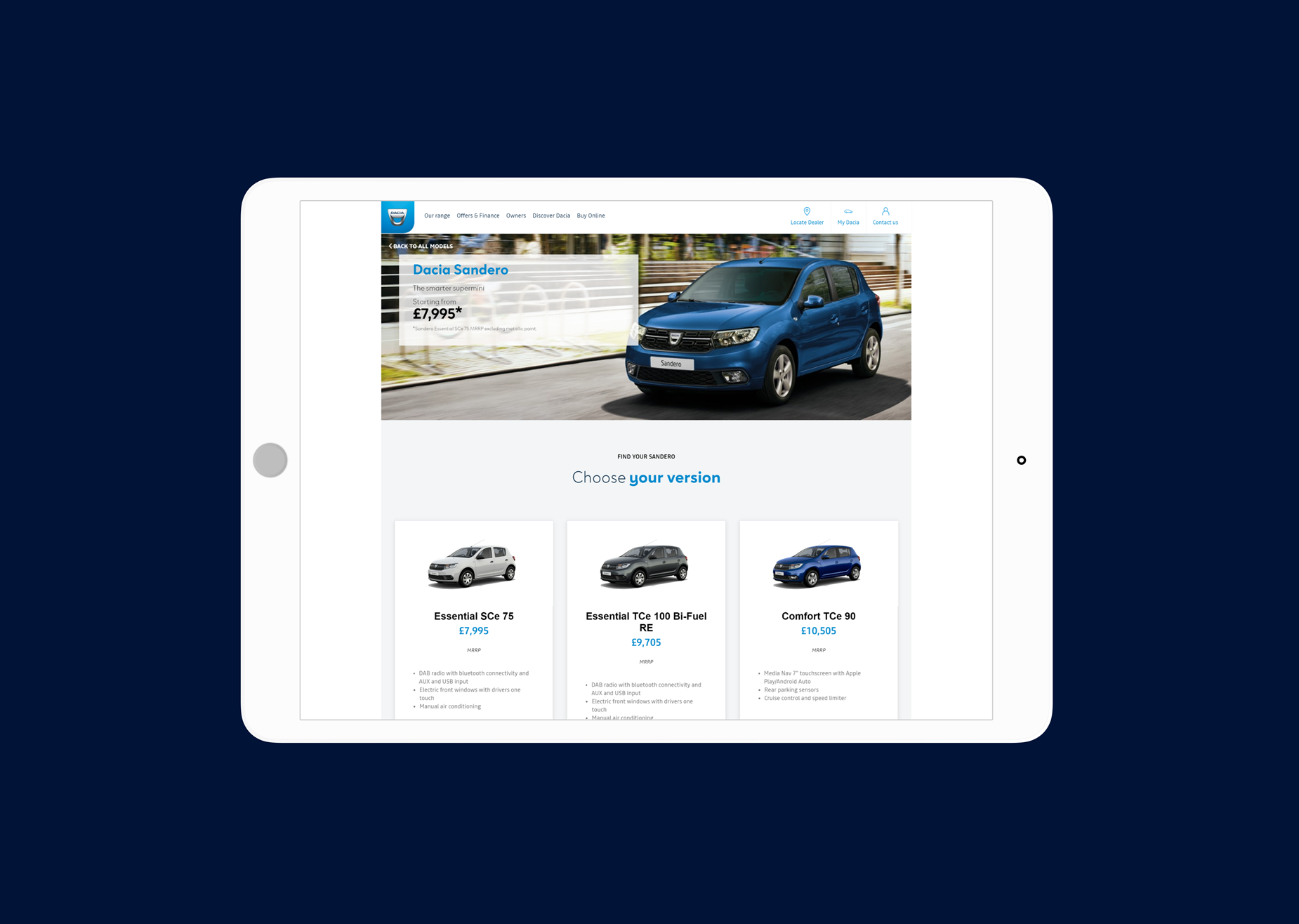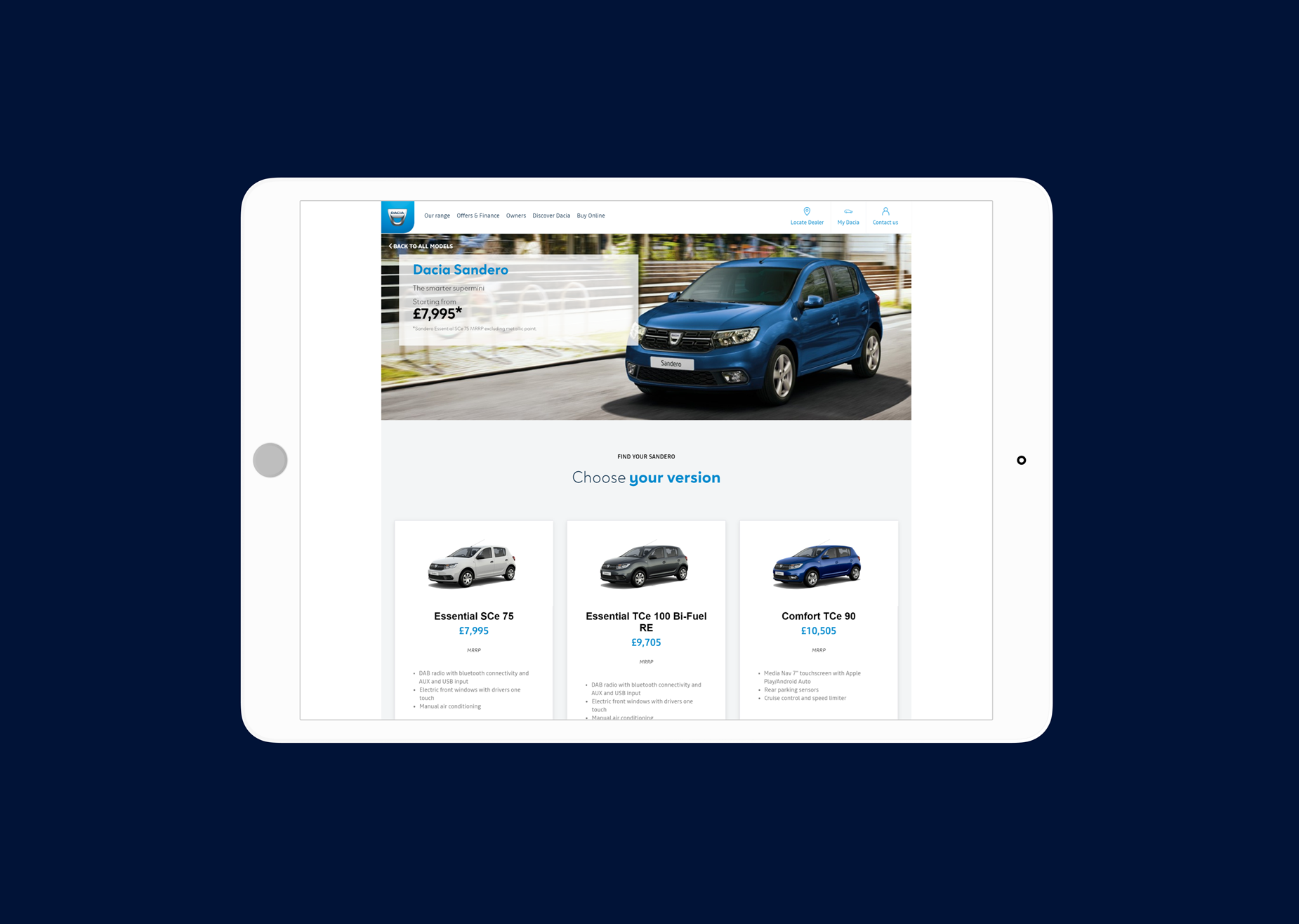 Outcomes
Dacia stakeholders were delighted with the platform and the project was considered a resounding success by the board of directors. The project helped the business adapt to unique trading circumstances, maintain business productivity and generate a healthy backlog of leads for dealerships on reopening. Beyond this, the platform continues to be an important sales tool for the Dacia brand.