Summary
We worked with long-term client Renault UK to rebuild their online retail store, improving user experience, increasing sales, and supporting brand growth in the e-commerce domain.
The Brief
Auto giant Renault UK were looking to redevelop their online retail store. Selling vehicle accessories, service plans and branded merchandise, they needed a feature-rich e-commerce platform to host their products and offer a more customer-focused online journey.
We have a long-standing relationship with Renault UK and have worked on several large-scale web projects for the company. With a reputation for excellent service, high-quality results and expert knowledge across key digital disciplines, the client knew they could rely on us to deliver.  
Our Process
We began by conducting in-depth analysis of audience segments and website analytics. Through collaborative strategy sessions, we outlined key objectives. From these insights, we began the UX design process, mapping customer journeys and bringing them to life through user interface design and visual language; before moving into the build phase.
A dedicated project manager oversaw each of the phases, ensuring the project was delivered according to the available budget and timelines stipulated by Renault UK.
The Build
The team delivered the technical build of the platform using an agile development method. By working iteratively and developing the platform over a series of sprints, the client retained oversight during the build, and we were able to capture new requirements as they emerged.
We developed detailed reporting capabilities to track sales and provide insight into the product catalogue and pricing. We also delivered a measurement framework with KPI recommendations, providing the client with insight for ongoing site optimisation. By introducing the ability to manage content modules and products themselves, we were able to empower the client and save them time and money in the long-term.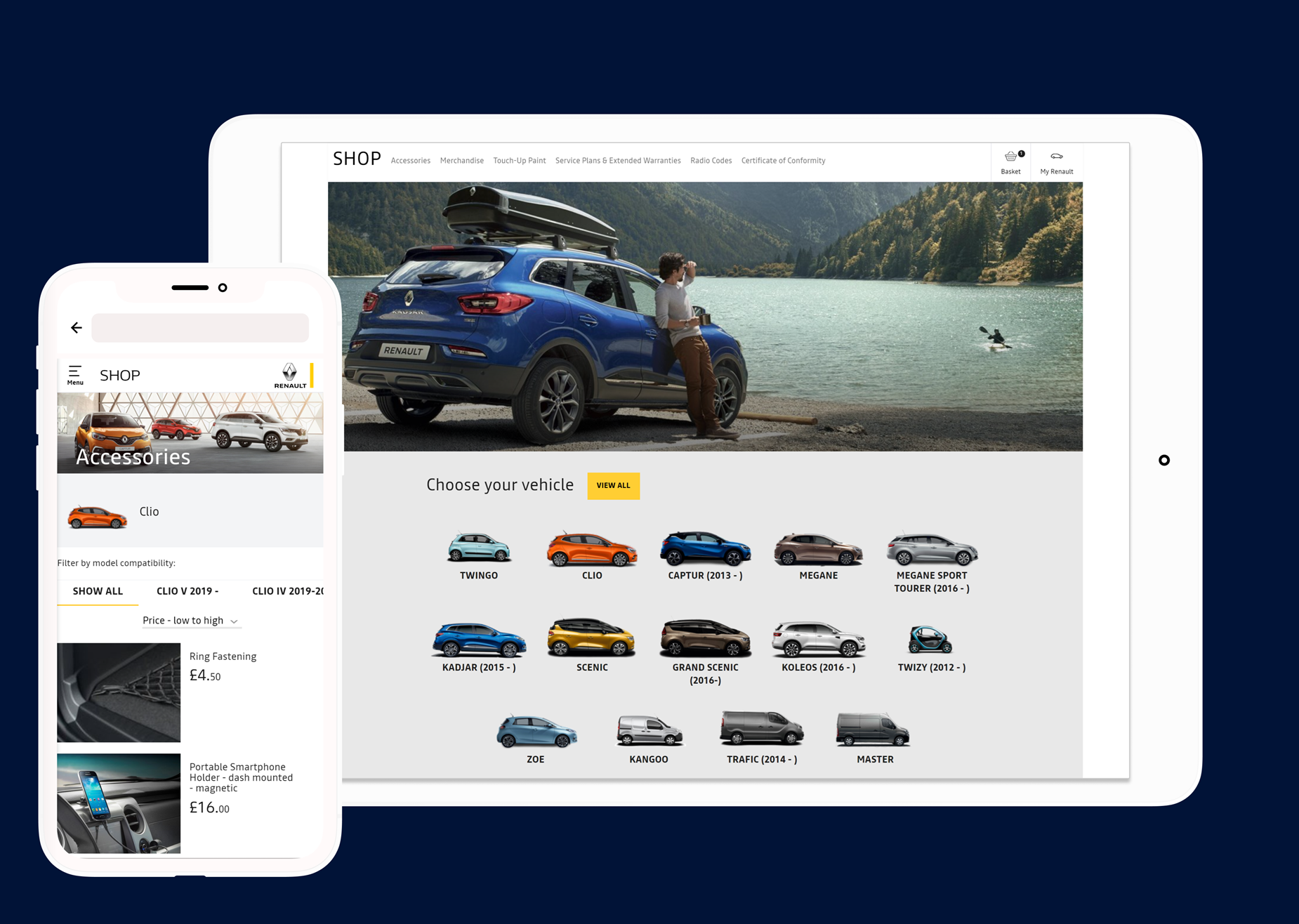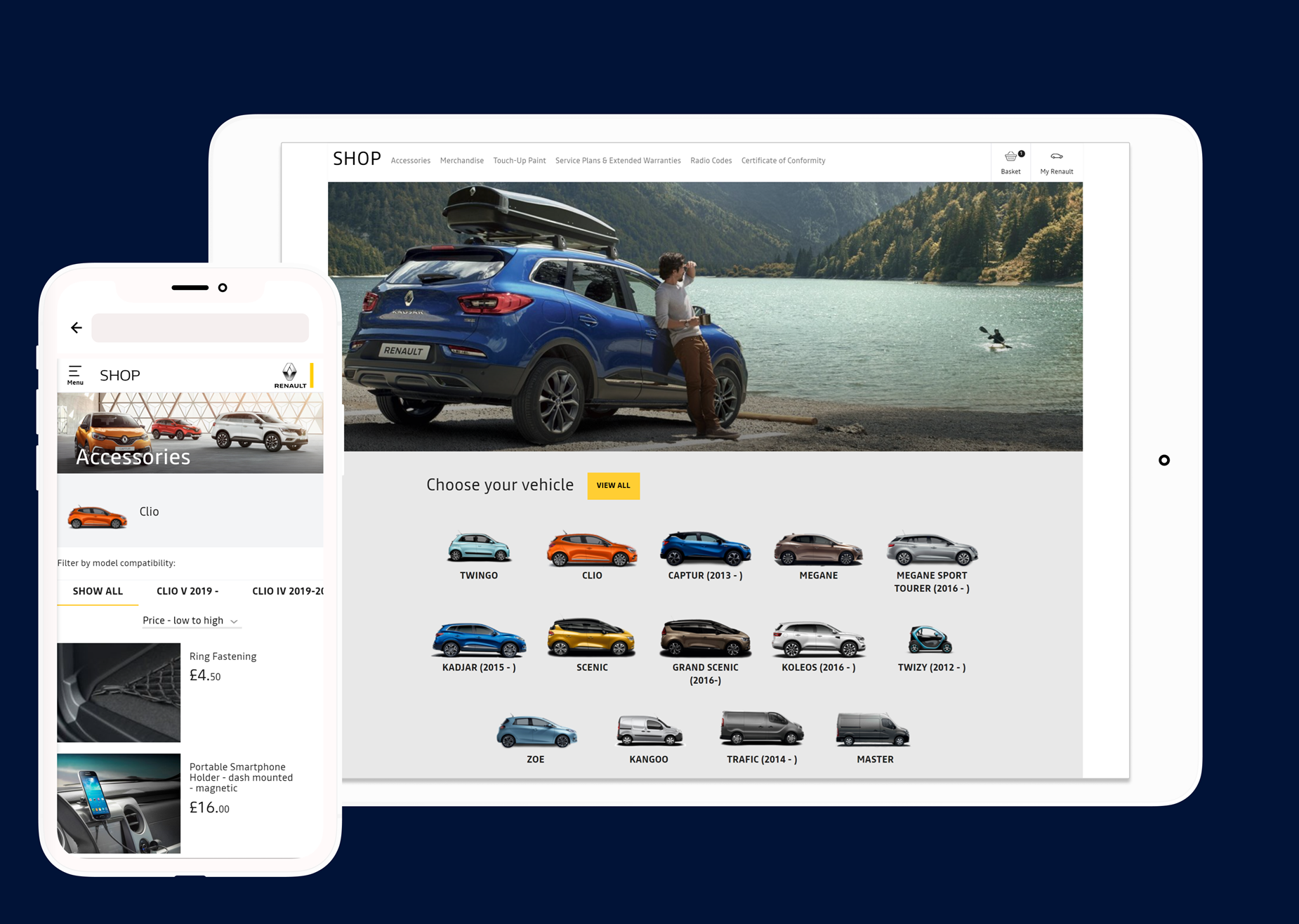 Outcomes
The project was delivered on time, within budget and was celebrated by Renault UK's stakeholders. The site launch drove an increase in sales and turnover, and our KPI recommendations have resulted in continued optimisation and growth. Following the project's success, we were commissioned to roll out the platform for their Dacia brand.