Summary
A project with an online sports retailer specialising in vintage merchandise and unique training wear. We developed an integrated CMS and e-commerce solution which provided powerful business tools and a streamlined customer journey.
The Brief
Cult Kits stock thousands of original vintage football shirts, along with unique bench, training and outer wear. They needed a bespoke online retail platform to showcase their product range and engage customers with a seamless purchase journey.
In addition to the eCommerce module, they required a content management system, blogging platform, and sophisticated BI (Business Intelligence) reporting function for strategic insight.
With a growing catalogue of merchandise, product search functionality was a key requirement for this project.
Our Process
We have established our professional reputation working on large retail and merchandising projects, such as Goodwood and Renault UK. Cult Kits wanted to tap into our knowledge and experience in the e-commerce domain to transform their online store. This complex project encompassed:
requirements definition
translation of designs into an engaging onsite user experience
front and back-end development
high-quality, test-driven software solutions and integrations
All work streams were underpinned by delivery-focused project management.  
The Build
We developed the CMS using Umbraco's lightweight, extendable model allowing the platform to scale in line with rapid business growth. The build incorporated a bespoke faceted search integration, Paypal integration, and Royal Mail integration to optimise the journey between browsing, purchase, and delivery.
Cult Kits is more than just a retailer; it is a base for an online fan community. We built a blogging platform to help the client connect with users, to tell the story of their brand, and share insights into their unique collection.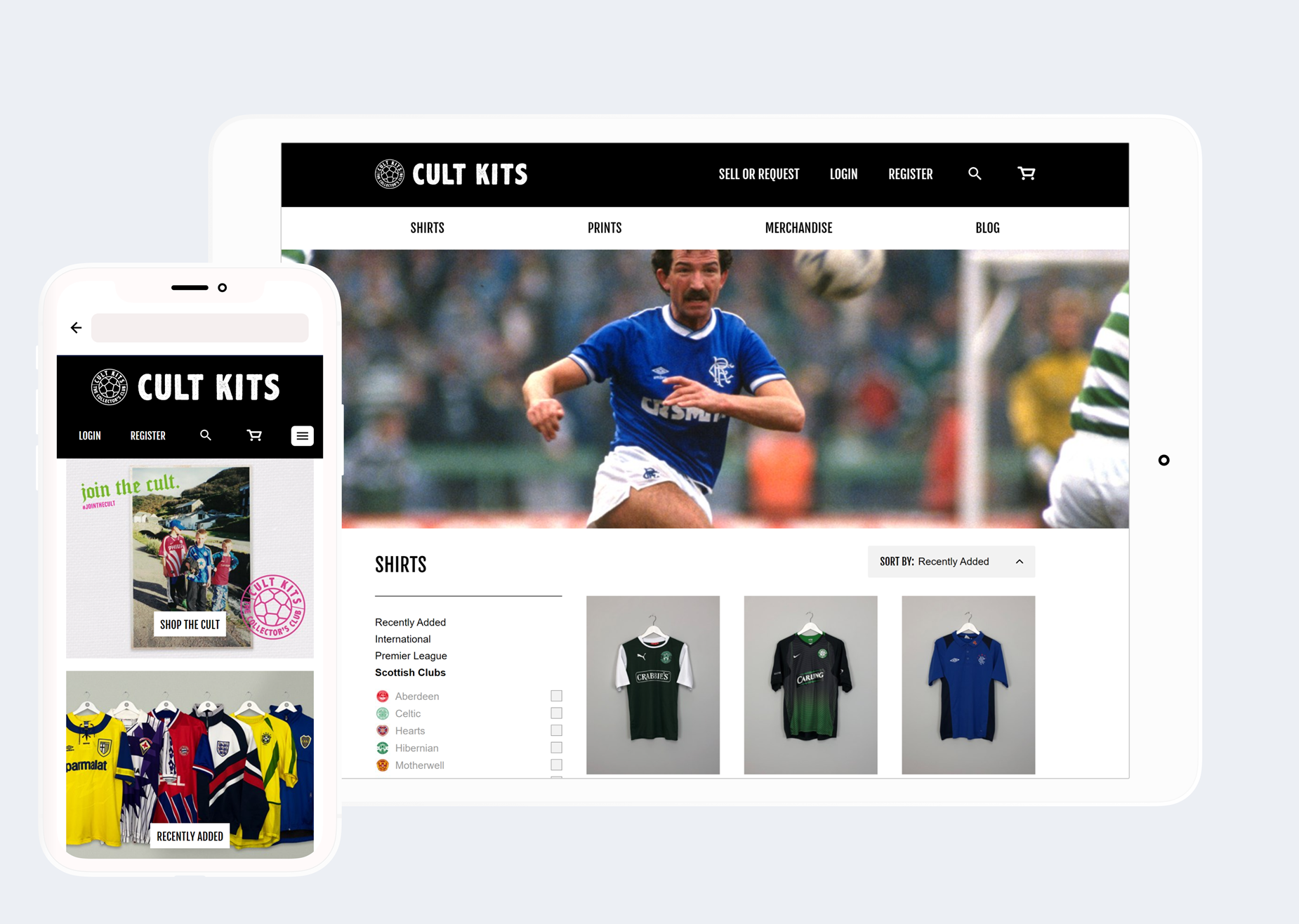 "Their experience and knowledge of web development and Internet trends helps us to keep ahead of the game."

David Jones, Cult Kits
Outcomes
Cult Kits now has a platform that better serves their customers and their business needs. The improved onsite user experience has seen a massive increase in turn-over and profit alike, and we continue to collaborate to fine-tune the conversion funnel.